Custom Glass Wafer Fabrication
Sydor Optics has decades of experience polishing precision glass wafers. Aside from standard size glass wafers such as 100mm, 150mm, 200mm and 300mm, Sydor Optics can provide custom wafers with diameters up to 450mm and thin wafers with thicknesses down to 0.1mm (± 0.003mm).
With the largest collection of double-sided grinding and polishing machines in North America, Sydor Optics has the flexibility to easily ramp up wafer manufacturing from prototype to high-volume production. Regardless of the size or scope of your project, our experienced engineers and technicians will guide you every step of the way.
Sydor Optics also offers a variety of glass wafer services including wafer thinning back-grinding, ultrasonic cleaning & spin rinse drying in a cleanroom environment, cleanroom packaging and CNC machining for mechanical alterations such as flats, notches & bevels. Additional customizations can be made utilizing laser cutting & marking capabilities for adding features such as serial numbers, custom shapes and patterns or laser dicing. All Sydor Optics glass wafers go through a meticulous metrology and inspection process to ensure that your products are in spec and of the highest quality possible.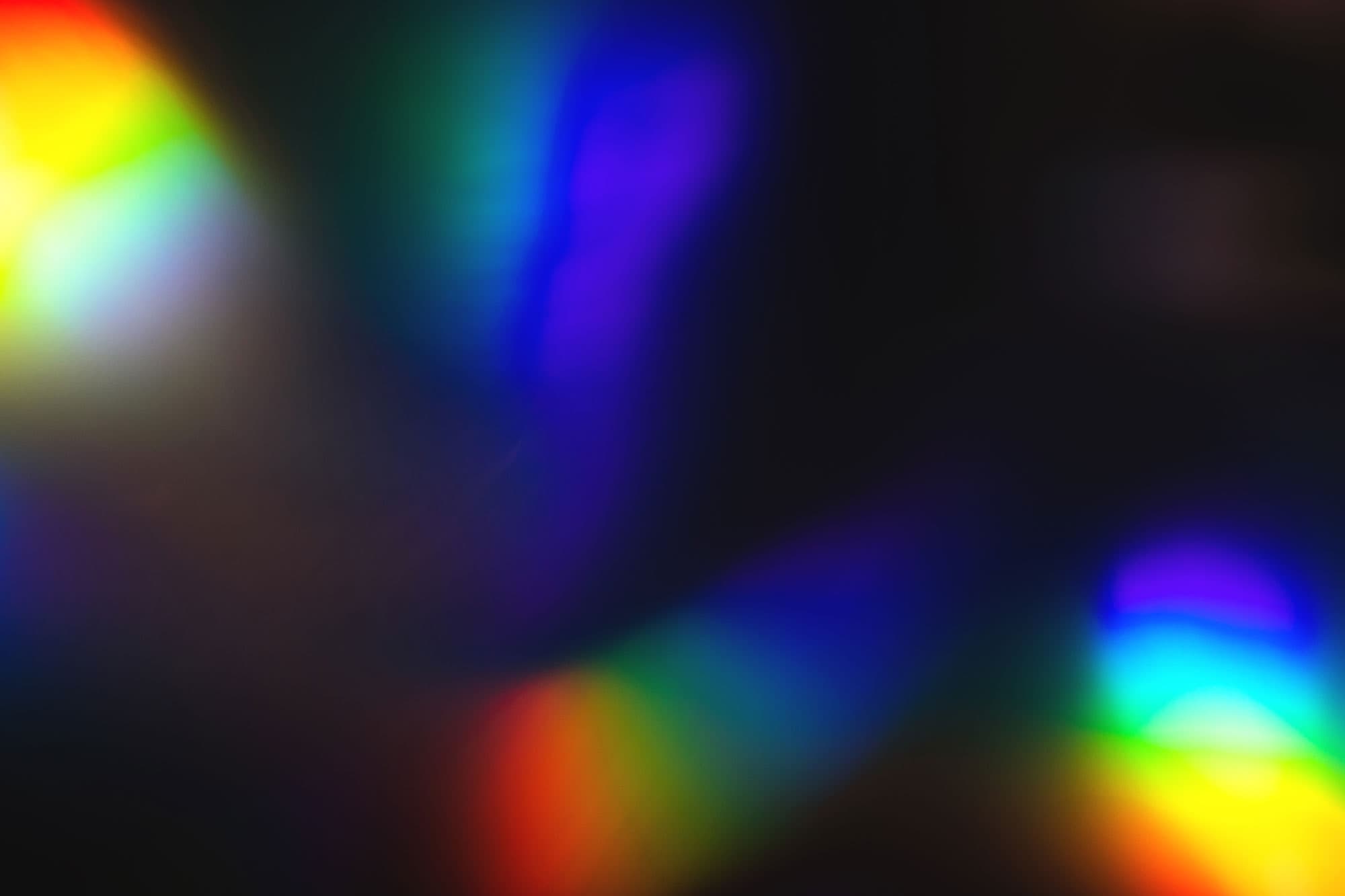 Our capabilities include:
Custom optical wafer manufacturing and polishing
Diameters up to 450mm
Thickness down to 0.1mm
High-volume capabilities
Available Material Types
Based upon customer demand, Sydor Optics offers Glass Wafers made from the following substrate materials. Of course, if you don't see a material you need, please contact a Sales Engineer, who will gladly discuss additional options that may be available.
Crystal

Optical crystals are glass-like materials grown from high-purity raw materials. The most common crystals include calcium fluoride—effective for UV-spectrum applications—and magnesium fluoride, which is useful for mid-wave IR applications.

Magnesium Fluoride (MgF2)

Popular Materials

Display Glass

Borosilicate glass, also called display glass, offers a combination of excellent light transmission and impressive technical properties. Made of silicon oxide and boron oxide, display glass is easily laser- or CNC-machined. In addition to having excellent chemical resistance, the material possesses a low coefficient of thermal expansion, meaning that it can resist high temperatures without cracking.

Popular Materials

Fused Quartz

Fused Quartz is made using high quality, natural quartz powders with several fusion methods. Quartz material is stronger than glass, can be used at high temperatures (<1050°C) and has a high average transmission of over 80% from 260nm to 2500nm. The various qualities of fused quartz allow for use in a wide range of applications from semiconductor applications to lower precision window applications in hostile environments.

Popular Materials

Fused Silica

Fused silica is a transparent glass formed by melting and cooling pure silica sand. Unlike most other glasses, fused silica does not contain any additives. It is an amorphous solid with a purity that gives it excellent optical transmission.

Popular Materials

IR Materials

Infrared materials produce good transmission in the infrared (IR) spectrum, which spans 0.75 μm to 15µm. Infrared materials are commonly selected for their transmission properties in the NIR (0.75µm – 1µm), SWIR (1µm – 2.7µm), MWIR (3µm – 5µm) or LWIR (8µm – 12µm) spectral sub-regions. The most common IR materials are silicon, germanium, sapphire, zinc sulfide, and zinc selenide.

Popular Materials

Low Expansion

Low expansion glass-ceramics are characterized by a near-zero coefficient of thermal expansion and excellent resistance to thermal shock. These materials have high purity and chemical stability, with minimal internal stress.

Popular Materials

Optical Glass

Optical glass is known for its high transmission, low dispersion, and homogenous refraction indices. These properties result from the continuous melting process and subsequent finishing methods used to create optical glass. This material is categorized into either flint glass or crown glass. Flint glass has an Abbe number < 55 and generally < 50. Flint glass is denser due to the inclusion of various metal oxides and exhibits strong chromatic dispersion. Crown glass has an Abbe number> 50 and generally > 55. Crown glass is typically less dense resulting from higher usage of alkali metals and exhibits low chromatic dispersion.

Popular Materials
Optical Window Manufacturing Limits
| Specifications | Measurements |
| --- | --- |
| Diameter | ≤ 450mm |
| Thickness | ≥ 0.1mm |
| Thickness Tolerance | ≥ 0.003mm |
| Bow / Warp | ≥ 3μm |
| TTV | ≤ 1μm |
| Surface Roughness | ≥ 5 Å rms |
| Parallelism | ≥ 1 arc second |
| Cosmetics (MIL-PRF-13830B) | 60-40 to 10-5 |
| Edge Exclusion Zone (Clear Appearance) | ≥ 3mm |
| Transmitted Wavefront Error (TWE) | ≥ 1/10 wave over 25mm sub-aperture |
| Reflected Wavefront Error – RWE (Local Site Flatness) | ≥ 1/10 wave over 25mm sub-aperture |
| Bevels | 45° or c-bevel |
| SEMI Notch | available |
| SEMI Flat | primary & secondary available |
Wafer Bevels, Notches & Flats
Sydor Optics offers industry-standard 45°, 90° & 180° SEMI Flats, SEMI Notches, 45° Bevels and C-Shaped Bevels. These features can be customized to meet your specifications. Learn more about additional optics manufacturing capabilities.
DOWNLOAD SYDOR-ABBREVIATED SEMI WAFER FLAT SPECIFICATIONS (M1-0302)
Glass Wafer Applications
Anodic Bonding
Biochips
Carrier Wafers
Diffractive Optics
MEMS Wafers
Micro Optics
Microfluidics
Microlens Arrays
Photolithography
Pressure Sensors
Structuring
Wafer Level Packaging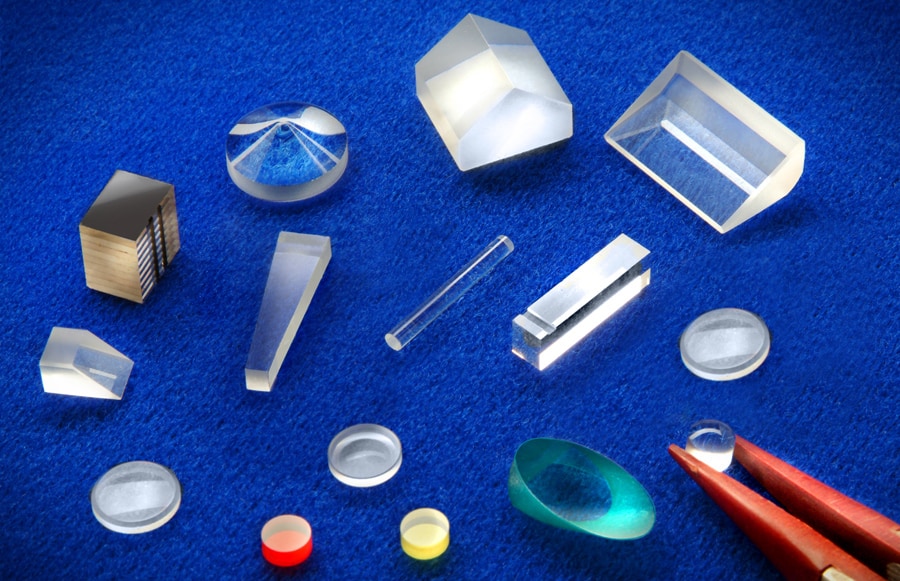 If you are starting a new program or need assistance, please contact us.
Memberships & Affiliations