Custom Optical Wedge Fabrication
Sydor Optics manufactures custom optical wedges used in a variety of applications. Flat optics with a wedge angle are typically used in laser applications for beam steering and beam displacement or for preventing stray-back reflections, and can also be used in virtually any type of optical component to change the direction of light.
With decades of experience Sydor Optics is the preferred choice for exceptional cosmetics, wedge angle tolerance and surface roughness. Optical wedges are manufactured to meet your exacting specifications in a wide variety of custom shapes, sizes, materials with optional coatings for ultraviolet (UV), visible (VIS) and infrared (IR) applications.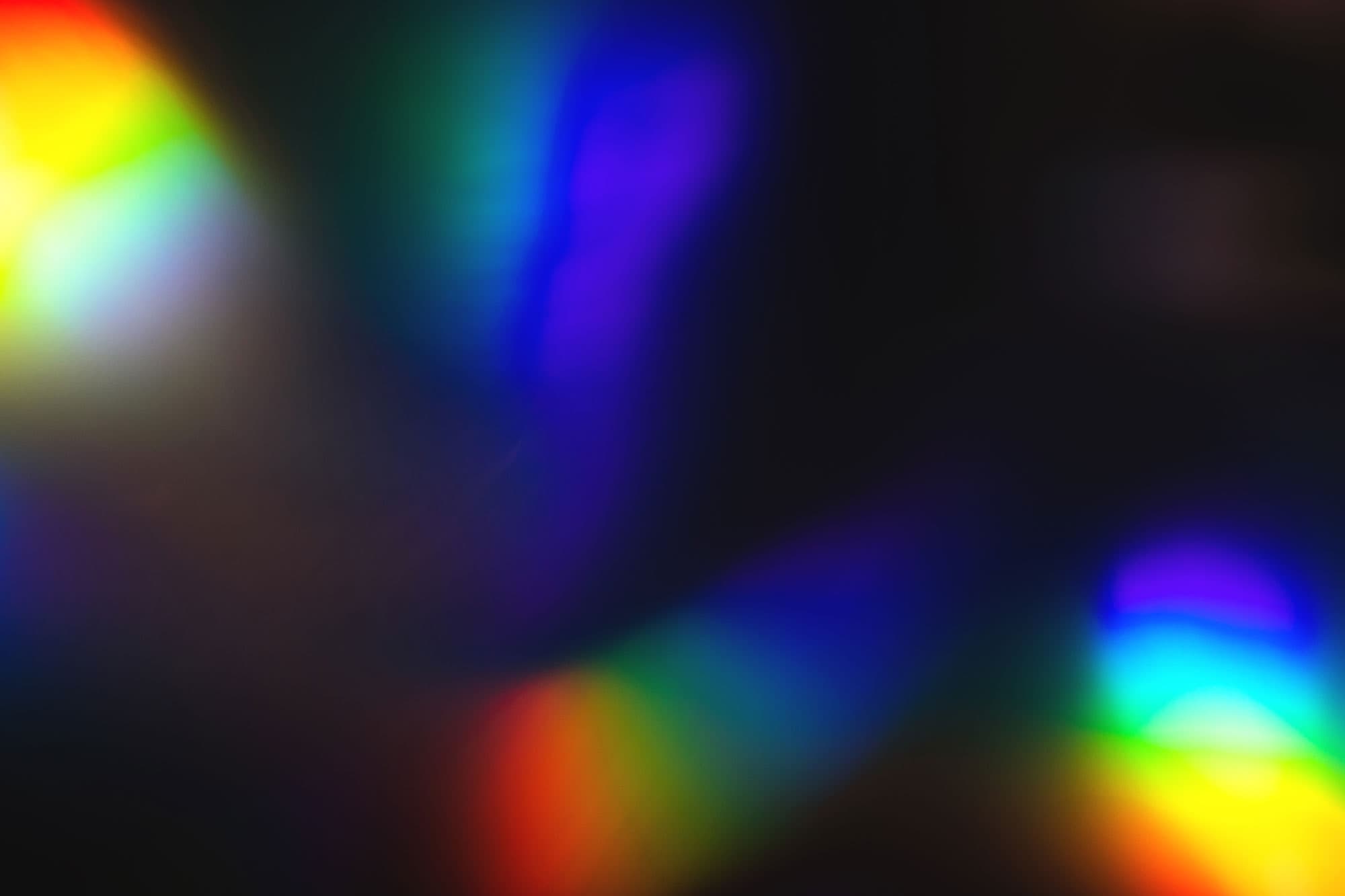 Available Material Types
Based upon customer demand, Sydor Optics offers material types made from the following substrate materials. Of course, if you don't see a material you need, please contact a Sales Engineer, who will gladly discuss additional options that may be available.
Color Filter Glass

Colored filter glass is available in a range of spectral characteristics each suited to unique transmission and absorption properties of various wavelengths of light.

Color Compensating – Cyan

UV Transmitting / VIS Absorbing

Color Compensating – Blue

Popular Materials

Crystal

Optical crystals are glass-like materials grown from high-purity raw materials. The most common crystals include calcium fluoride—effective for UV-spectrum applications—and magnesium fluoride, which is useful for mid-wave IR applications.

Magnesium Fluoride (MgF2)

Popular Materials

Display Glass

Borosilicate glass, also called display glass, offers a combination of excellent light transmission and impressive technical properties. Made of silicon oxide and boron oxide, display glass is easily laser- or CNC-machined. In addition to having excellent chemical resistance, the material possesses a low coefficient of thermal expansion, meaning that it can resist high temperatures without cracking.

Popular Materials

Fused Quartz

Fused Quartz is made using high quality, natural quartz powders with several fusion methods. Quartz material is stronger than glass, can be used at high temperatures (<1050°C) and has a high average transmission of over 80% from 260nm to 2500nm. The various qualities of fused quartz allow for use in a wide range of applications from semiconductor applications to lower precision window applications in hostile environments.

Popular Materials

Fused Silica

Fused silica is a transparent glass formed by melting and cooling pure silica sand. Unlike most other glasses, fused silica does not contain any additives. It is an amorphous solid with a purity that gives it excellent optical transmission.

Popular Materials

IR Materials

Infrared materials produce good transmission in the infrared (IR) spectrum, which spans 0.75 μm to 15µm. Infrared materials are commonly selected for their transmission properties in the NIR (0.75µm – 1µm), SWIR (1µm – 2.7µm), MWIR (3µm – 5µm) or LWIR (8µm – 12µm) spectral sub-regions. The most common IR materials are silicon, germanium, sapphire, zinc sulfide, and zinc selenide.

Popular Materials

Low Expansion

Low expansion glass-ceramics are characterized by a near-zero coefficient of thermal expansion and excellent resistance to thermal shock. These materials have high purity and chemical stability, with minimal internal stress.

Popular Materials

Optical Glass

Optical glass is known for its high transmission, low dispersion, and homogenous refraction indices. These properties result from the continuous melting process and subsequent finishing methods used to create optical glass. This material is categorized into either flint glass or crown glass. Flint glass has an Abbe number < 55 and generally < 50. Flint glass is denser due to the inclusion of various metal oxides and exhibits strong chromatic dispersion. Crown glass has an Abbe number> 50 and generally > 55. Crown glass is typically less dense resulting from higher usage of alkali metals and exhibits low chromatic dispersion.

Popular Materials
Wedge Manufacturing Limits
| Specifications | Measurements |
| --- | --- |
| Diameter | ≤ 360mm |
| Length / Width | ≤ 300mm x 200mm |
| Thickness | ≤ 50mm |
| Thickness Tolerance | ± 0.01mm |
| Cosmetics (MIL-PRF-13830B) | 60-40 to 10-5 |
| Surface Roughness | ≥ 3 Ǻ rms |
| Reflected Wavefront Error (RWE) – before coating | ≥ 1/20 wave over clear aperture |
| Cosmetics (MIL-PRF-13830B) | 60-40 to 10-5 |
| Wedge Angle Tolerance | ± 10 arc seconds |
| Clear Aperture | ≤ 95% |
Wedge Shapes
Sydor Optics can manufacture custom optical wedges — with various shapes and sizes — using CNC Glass Machining capabilities to meet your specific needs.
Some of the standard optical wedge shapes that Sydor Optics customers frequently order include:
Circular Wedges
Square Wedges
Rectangular Wedges
Trapezoidal Wedges
Optical Wedge Applications
Beam Shaping
Beam Steering
Laser Systems
Prevent Back Reflections
Rangefinding
Variable Focusing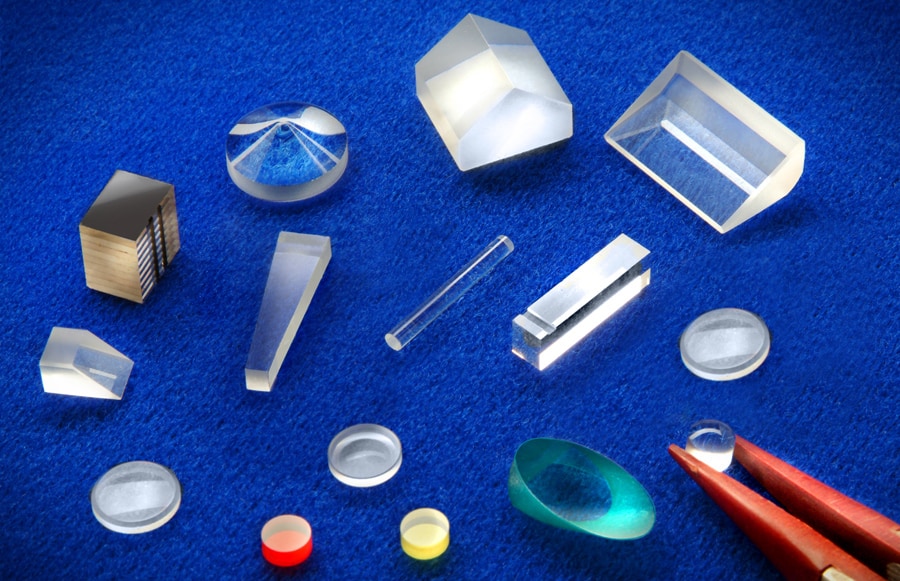 If you are starting a new program or need assistance, please contact us.
Memberships & Affiliations